President Lyndon B. Johnson signed a proclamation for Blind Americans Equality Day (originally called White Cane Safety Day) on October 15, 1964. The day was set aside to highlight the issues facing individuals with vision impairment and the resources available for support. According to the Cleveland Clinic, more than 60% of causes of congenital blindness (meaning being born blind) are caused by inherited eye diseases such as cataracts, glaucoma, and other eye malformations.  Today let's look at key facts about vision impairment, common etiquette tips, and local resources for individuals with vision impairment.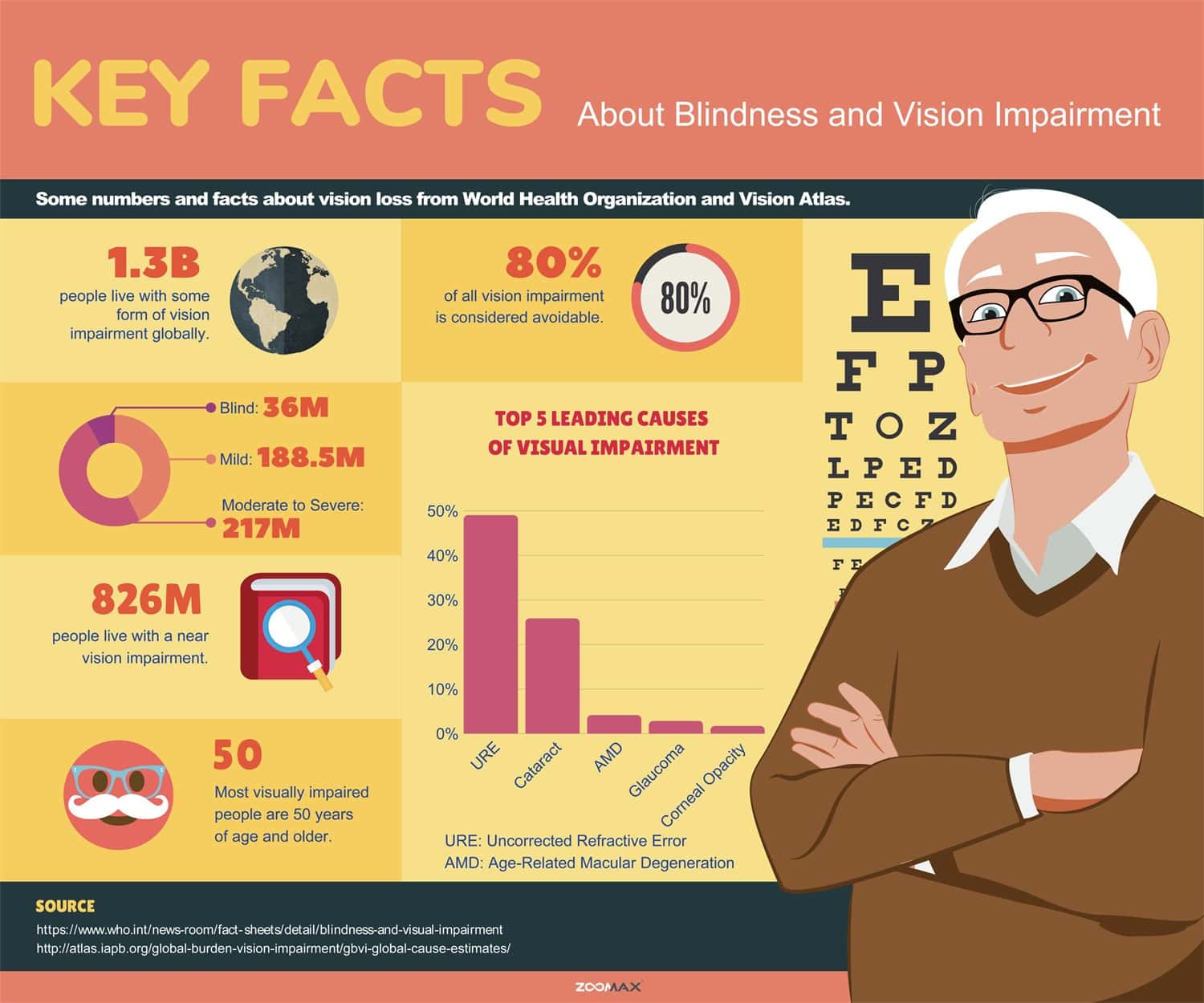 Source: Zoomax (https://www.zoomax.com/low-vision-information/facts-blindness-vision-impairment.html) 
Ways to celebrate 
Think of potential barriers for individuals with vision impairment. Could you write to your mayor about broken sidewalks or lack of cuts in curbs?

 

Visit your local senior center.

 

Learn about the accomplishments of famous blind individuals.

 
Etiquette tips 
Local resources